JUNIOR EVENTS
TOURNAMENT DATES
CONDITIONS OF ENTRY
EVENTS LIST
ENTRY FORM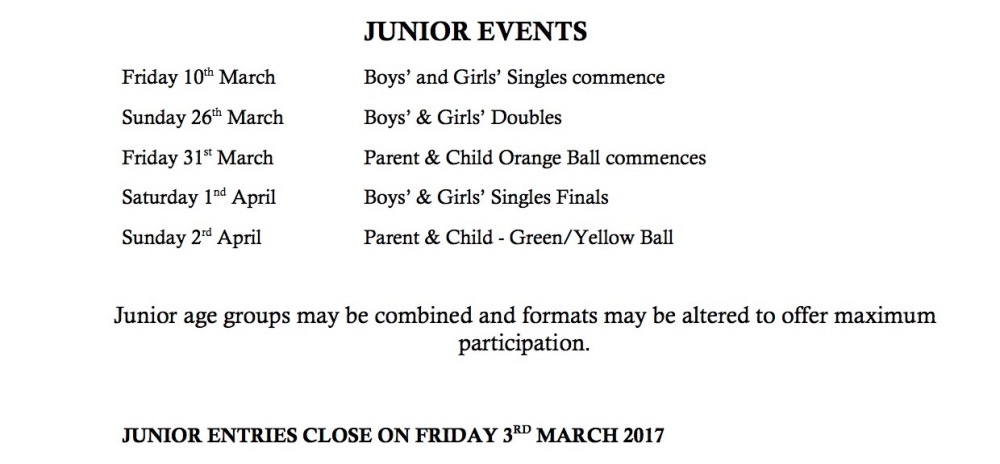 10

EVENT NO                                         EVENT                                       BEGINS       FINALS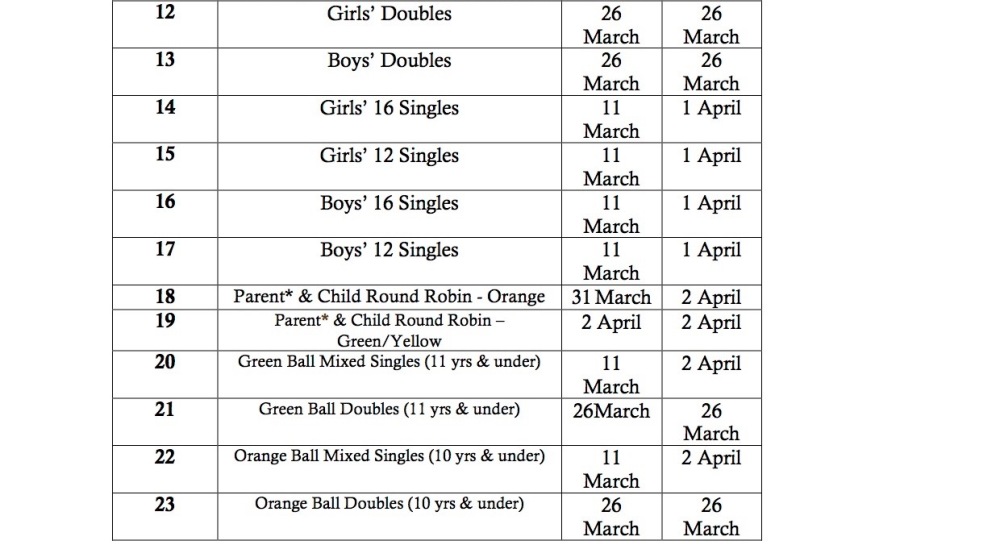 VIEW ENTIRE LIST OF EVENTS
JUNIOR EVENTS ENTRY FORM

Entries Close Friday 3rd March 2017
You have two options for completing and submitting your Junior Events Entry Form.
Option 1: Complete Junior Events Entry Form below and press submit.  
Option 2: Download both Junior Events Entry Form and Events List.  Complete Entry Form and give to Warren Vickers at NTC: 
Download Junior Entry Form
Download Entire Events List
ENTRY FEES
$10 fee per junior competitior (regardless of number of events) to be paid at the time of entry by either cheque payable to Nedlands Tennis Club or cash to Warren.
PARENT & CHILD EVENT:  No fee

All entry fees are inclusive of GST
If Form does
not
load then 
click here
to complete 
TOURNAMENT DATES
CONDITIONS OF ENTRY
EVENTS LIST
ENTRY FORM